AgentView™ Mobile App for Real Estate
Life is full of surprises. It is important to have the right tools in your belt to overcome obstacles and objections and help you improve your service.
"Many times I am out in the field and get asked questions about recent neighborhood comps, with AgentView I get access to the MLS data for local properties fast, so I can quickly find information, confidently respond to requests, and grow my community by sharing the data directly from the app."
AgentView™ mobile app:
Increases productivity. This is agent-only info in the palm of your hand: View confidential details like private remarks and showing instructions.

Provides simplified communication & collaboration. Direct to connect to listing agent: Click to call or send an email/text instantly from AgentView™.

Improves efficiency: MLS Search at your fingertips for MLS: Find the closest homes via GPS or use the Google/Apple Map search.

Here's the bottom line - Your require a tool that gives you immediate access to vital data about a property. In today's world, mobility equals profitability.

Don't be the agent who does not have the tools that allow you to quickly find listing information or the ability to contact a listing agent on-the-go. Download AgentView™ and maximize your success!

"I think it's great and the new AgentView is wonderful. Just used the AgentView yesterday while in my car - had received a text from a client (who hasn't downloaded my app yet) and was able to text info back that I would have otherwise had to login to the MLS for."

"Yes. I was running errands and a listing came up on my clients email, and she immediately called me to schedule a showing. It was going to be awhile before I would be in front of my computer to log into our MLS and check out the agents contact info to call. I forgotten that I had just downloaded this app, looked up the address and BOOM! It was there. Scheduled the showing and put in an offer within a few hours. Had I waited to log in when I was back in my office, we might have lost out on the deal."

AgentView™ is available in 50 MLS areas for PropertyMinder clients and IDX approval is required to use AgentView™. Become a PropertyMinder client today to start using AgentView™! Available now for iPhone and Android smartphones.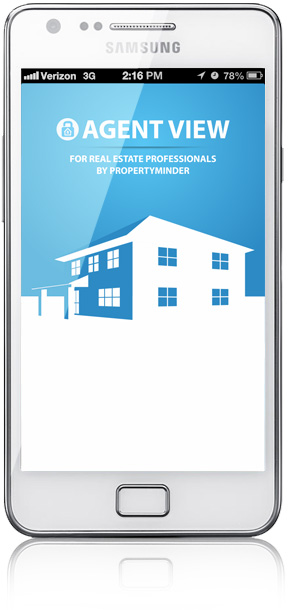 AgentView™ is the mobile app built for real estate agents on the go. PropertyMinder clients can download it now from the Apple App Store or Google Play Store.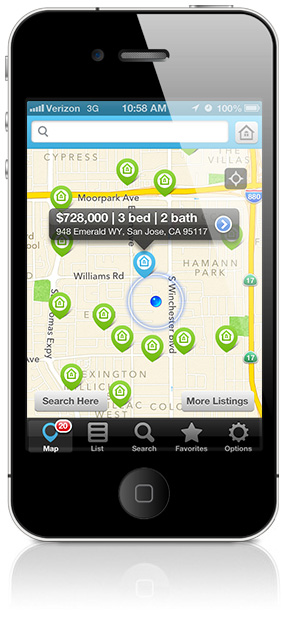 When you are out in the field with clients, use the AgentView™ app to lookup homes in your local MLS via the Google/Apple Map Search or via GPS location. Click on specific listings to get price, address, description, photos, and more.
When you do find a listing of interest, you will be able to easily contact the listing agent on file to ask further questions. The listing agent will receive a simultaneous text and email from you.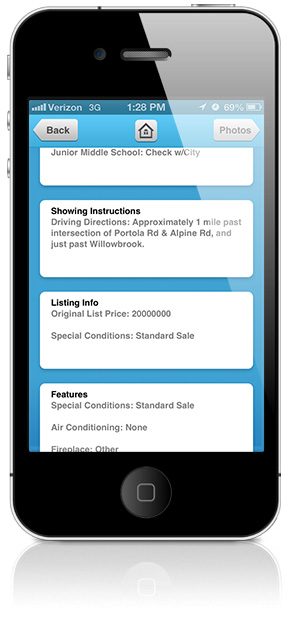 Depending on your local MLS rules, the AgentView™ app will show confidential listing details such as Showing Instructions, private remarks, and other agent-only data.